Sky Valley Limited Website Design & Hosting
Sky Valley Limited is located on the beautiful Olympic Peninsula of Washington State in the Victorian seaport town of Port Townsend. We are a small, privately owned business which strongly believes in customer service.
What sets Sky Valley Limited Web Design apart from other web designers?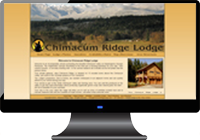 Professional Website Design
Modern and Creative Design to meet ever-changing technology and needs of our clients
Affordable Web Hosting Plans starting at $12/month
From Basic to Commercial Accounts
NO OUTSOURCING – all jobs and equipment are located in the U.S.A.
Domain Registrations – only $20/year with automatic annual renewal
Excellent Customer Service
Old Fashioned business ethics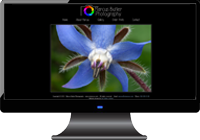 A new or newly redesigned web site can do wonders for your business. In the age of technology, often times your website is your customer's first exposure to your business. You only have a few moments to catch their attention, and we know all about designing visually appealing websites.

You can view some of our recent website designs at our Customers page.

Call us today at 360.379.9323, or email us at customerservice@skyvalleyltd.com to discuss what we can do for you and your business.